TGIF is a meme hosted by Ginger at
GReads
and this week the question is...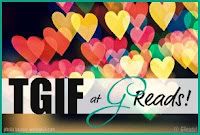 "Supporting Characters: We tend to gush over those main characters the most, but what about those supporting roles? Who are some of your favorites?"
My absolute favorite supporting character is Neville Longbottom from Harry Potter! Whether you are talking about adorable young Neville...
Or yummy all grown up Neville! I will take either and More Please!
But I can also tell you that John Green writes terrific supporting characters, as does David Levithan and Dean Koontz and Sarah Addison Allen. Great supporting characters from all of them!
Feature and Follow is a meme hosted by Parajunkee and Alison can Read. It is great because it asks a question but every week they also feature a specific book blogger (that is where the feature part of the title comes into play)! And I was absolutely delighted this week to see that the feature blogger was my own friend Fake Steph!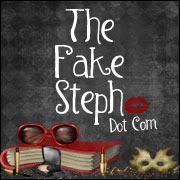 Congratulations Steph! I'm so excited for you and I loved your answers to all the questions they asked you!
Now here is the question they asked the rest of us...
"This Sunday, in the US, is Mother's Day, in celebration what are some of your favorite books with strong mother/child relationships?"
Boneshaker by Cherie Priest is a book that I read for my book club way back in September. It was the first real steampunk kind of novel that I read and I loved it! I gave it 5 stars on Goodreads!
The story is all about this mother, Briar, and her son, Zeke. The two become separated and now Zeke's life is in real danger. The book is told from each of their perspectives and is all about Zeke trying to stay alive and Briar doing absolutely every thing she can to find her son and bring him back safe and sound.
These days it is getting kind of hard to find books that have strong mother/child relationships that are featured as the main plot in the story, but this one is a good one!
I also want to make sure everyone is aware that Steph over at
TheFakeSteph
is having a giveaway which ends in one hour so go check it out fast!!!
And Kim over at
OntheWingsofBooks
is hosting a giveaway that ends on the 19th so check that one out as well!