Before I get into my review of Away Laughing On A Fast Camel by Louise Rennison, I need to give a big shout out and Thank You to my friends
FakeSteph
and
MidnightBookGirl
!!!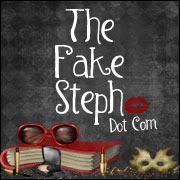 I have decided to completely change the way that I have been writing my reviews for my blog and it was inspired by the format that FakeSteph has been using for quite some time now and that MidnightBookGirl has recently begun to write in as well.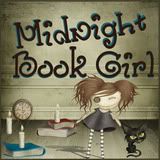 Personally I am very excited about adopting a format for my blog because I think it will go a long way towards helping me get more reviews actually posted to my blog. Right now, we are about half way through October which is ten months into the year. If you go back half that time, just five months, and look at how many actual reviews I've posted (no memes, no discussion questions, I'm talking honest to God reviews) the number would be shocking!!!
In the last 5 months I have written a total of FIVE reviews. Four of which were posted back in June and the most recent one was the post for The Wishing Spell that I co-wrote with
OnTheWingsOfBooks
. If it hadn't of been for Kim, who knows if that review would have ever been finished!
I think my problem is that I spend so much time worrying about what "hook" or "voice" I'm going to try to hit with my writing that I end up never even trying. But by taking a format that FakeSteph has been using and tweaking it to fit with the theme of my blog the way MidnightBookGirl has done, I think I will finally be able to get more and more reviews up for all of my lovely followers!
So without further ado...
Just this past week I finished Away Laughing On A Fast Camel by Louise Rennison which is the fifth book in her Georgia Nicolson series...Here is my review:
Georgia Nicolson tries to solve the mystery that is teenage boys!!!
This is our fifth look into the diary of Georgia Nicolson. The thing that I do appreciate about Georgia is that she is a very real teenager. She can be vapid and shallow, and even cruel to her best of friends at times. But she also spends a good part of her time in denial, or simply ignorant, about her own feelings and can be very insecure. It is because of this ignorance that I find myself forgiving her for those moments when she comes off as rather bitchy towards Jas or her parents.
This is the book where we finally get to see a friendship forming between Georgia and Dave the Laugh, for that fact alone I was very grateful! Personally, I'm on TEAM ROBBIE!!! But that has more to do with how adorable I thought he was in the film adaptation (
Angus, Thongs and Perfect Snogging
). And because that film was only adapted from the first two Georgia Nicolson novels, Dave the Laugh came off as kind of slimy and weird. I mean
Hello!
the first time we see him on film he is lighting his own farts on fire! But in this book he is not only Georgia's slightly odd friend that she makes out with from time to time. No! He also becomes her defender, her confidant, and her oracle of all knowledge regarding boys.
Which is a good thing because her newest Italian love interest, Masimo, has come to town! I don't know how I feel about Masimo just yet. Now that I'm finally warming up to Dave, I don't really want to be distracted. But Georgia does still have some growing up to do so maybe it is best that she doesn't rush things with Dave too fast.
I was abducted into this book came fairly early on when Georgia's friend, Rosie, was throwing a welcome home party for her boyfriend, Sven. This is before Georgia has met Masimo so things between her and Dave were still...undefined. When he walks in she tries to play hard to get but Dave convinces her to dance with him. While they are dancing Dave's girlfriend, Rachel, arrives and Georgia ends up leaving the party in tears. For a series of books that are known for being so funny, it was such a heartbreaking moment. You can see how upset Georgia is, but even in her diary entries she can't figure out why! She is blind to her own feelings towards Dave. She doesn't understand them, can't explain them, and even while she is wiping away her own tears she is forcefully trying to deny that she has feelings for Dave.
That was the moment in the book when I knew that this book in the series was going to be able to offer me just a little bit more then the others. And I was not disappointed!
ABDUCTION RATING:
Georgia is starting to mature and her relationships with her friends and family, and of course the boys, really began to develop in this book! And for every emotional moment there were five hysterical moments that had me rolling on the floor laughing! One such moment I even had to put the book down and email FakeSteph right away because I was laughing so hard and just had to share it with her! If the rest of the books continue to get better and better, like this one did, then I should have no problem finishing this series before the end of the year!